by Aoife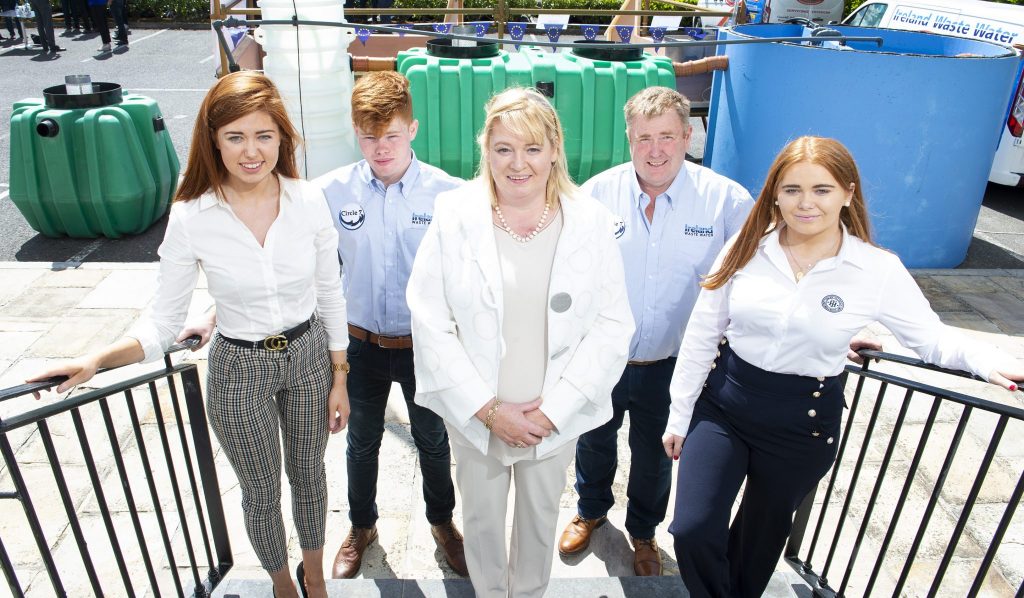 Avril, Calvin, Mary, Niall and Claudia Mulcahy of waste water firm IWW, a family-owned business which is doubling in size.
Wastewater treatment company Ireland Waste Water plans to double its staff numbers with the recruitment of 10 new workers to its team.
Cork-based IWW's recruitment drive is partly inspired by demand for Circle 7, its new domestic and commercial water purifying system, the first of its kind in the world. Most of the new positions will be based at the HQ in Cork. The roles include technical sales, service, administration, finance, project management and general operations.
Mary Mulcahy, co-founder of IWW, said: "We will add 10 more people by the end of the year, and it's likely we will add another 10 in 2020. We've been lucky to date in that the people who work with us not only have the skills we need, but the work ethos we admire. However, employment levels in Ireland at high at the moment – and this is great, but it does present some challenges for employers."
IWW is a privately-owned Irish company, founded in Cork by Mary and Niall Mulcahy over 20 years ago. It designs, manufactures and installs precast concrete wastewater treatment systems, septic tanks, interceptors, grease traps, rainwater harvesting systems.
They also manufacture precast holding tanks for farm effluent, drinking water, etc. The total septic tank market in Ireland is estimated to be worth more than €3 bn.